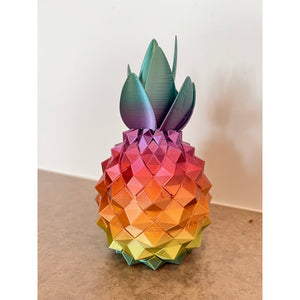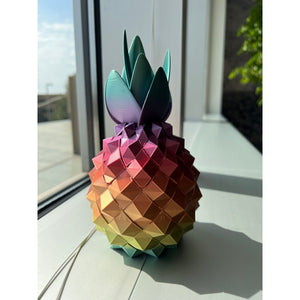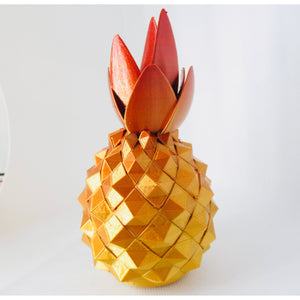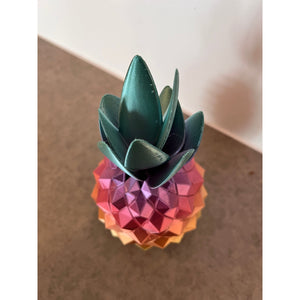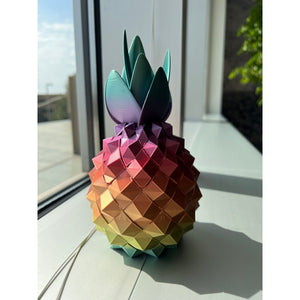 Pineapple - Original Rainbow
A trip to Hawaii inspired me to design and create this pineapple. The pineapple I ate before boarding my flight back home was hands down the most delicious! Each time I see a pineapple, it brings back fond memories of times I had in Hawaii.

This festive pineapple is perfect for any room in your home! It is often a great housewarming gift for friends or family. Display this colorful decor in your kitchen, living room, or patio for the perfect home decoration!


The design is printed with rainbow-colored filament which means each pineapple will have a slightly different color scheme than seen in the photo. If a certain color is preferred, please message me for the special request.
This 3-D print design is made of PLA with FDM printing. Each piece is quality checked before being shipped.

This is a print-in-place design which means there were no pieces put together and prints cleanly in one piece.